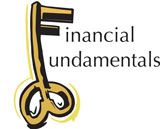 About Us
Kaye Lynn Peterson, owner of Financial Fundamentals, is an entrepreneur and business owner with over 40 years' experience in business and 20 years as an insurance professional. She counsels individuals, couples and small businesses who want to open their eyes to a new perspective, take back control of their money and grow it without risk.

Kaye Lynn has always loved history and was introduced in her teen years to Austrian Economics by her father, who shared with her his love of liberty. She has always been a prolific reader and educator, having graduated from BYU with a BA in Education. So it was no surprise to her, after reading Nelson Nash's vital work, Becoming Your Own Banker, that it resonated with her. She found she had already read about 75% of the Recommended Reading List published in the Third Edition. Nelson has continued to outpace her reading, though, as his list has expanded rapidly over the years, and she has not kept up with all of those books.

Having experienced the rough road of debt, Wall Street's mantra of "buy and hold", successfully helping build businesses, then having to close them due to down turns in the economy, etc., she was grateful to learn from Nelson that "It doesn't have to be this way." It was after meeting Nelson at one of his regional seminars that she made the decision to share this extraordinarily powerful concept with as many people as possible, making it the foundation of her business.

In 1999 Kaye Lynn had taken the exams to receive her insurance and securities licenses in order to supplement the meager income she was receiving from an alternative school which she founded together with her husband and some like-minded friends. As she slowly learned the ins and outs of the financial industry, she saw that most people she met with were truly not in a position to be investing:  They were too heavily in debt and were investing from their income, putting their hard-earned money at risk. As a result, she began concentrating on teaching clients to get out of debt as fast as possible. She still uses those principles, along with the Infinite Banking Concept, in working with people to eliminate debt from their lives. She eventually gave up her securities license as she grew more and more aware of the power, safety and flexibility of dividend-paying whole life insurance.

It is Kaye Lynn's profound pleasure to work with people who are eager to begin privatized banking, putting Nelson's concept into place in order to achieve the freedom and security that will come over time through proper application.

Kaye Lynn lives in Sacramento, California with her husband, David, who is a well-known local watercolor artist. For those interested in art, you may see David's work at http://www.aquacolorist.com/
Even though they came to this idea late in their lives, both David and Kaye Lynn have their personal banking systems in place and have already begun to see positive effects in their plan to leave a legacy for their two daughters and two granddaughters.

916-806-1214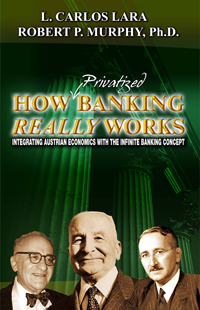 Articles

Nelson Nash Memorial issue of BankNotes
Why Banking Is No Ordinary Industry by Ryan Griggs
"IBC and Constant Compounding"
by Robert P. Murphy

• What Is Prosperity Economics?
• Review of the new movie "The Big Short"
• Kick-Start the Savings Habit
• The Federal Reserve Has Destroyed the Meaning of
Saving
by Eric Englund
• Card Tricks & Sleight of Hand from Lara-Murphy Report
• Bank (In)Security: 3 Reasons Banks Aren't as Safe as You Think
• A Higher Law
Excerpt from The Triumph of Liberty, by Jim Powell